Storing All the Stuff

With December, comes lots of stuff. When January rolls around, we are faced with where to put it all. If you are suddenly faced with a storage dilemma, try out these strategies and tips.
Before you attempt to put things away, decide if you can do some weeding out first. Examine your closets and storage spots, and discard anything you haven't use over the last year. You may find that you have all the space you need.
Look for hidden storage spaces. Use the space under an end table to stack some baskets or nice boxes. Better yet, cover your small tables with a floor length piece of fabric to make the most of this wasted space.
Use the space under your bed. Many stores sell storage boxes made to fit under your bed. You can store your seasonal clothing, extra linens, wrapping supplies, sports gear, or shoes. If you want even more storage space, raise up your bed. You can find products that lift the legs of your bed at most home improvement stores. You may need a longer bed skirt to cover the extra space.
If you are planning on purchasing new furniture to accommodate your new stuff, shop carefully. Plan on getting tall bookcases, rather than short ones, and try to choose one with doors. You will find that you can get a better handle on storing things if you can close them up behind cabinet doors. If you are purchasing end tables or a desk, try to get ones that have closed storage underneath, rather than just a "table" style piece of furniture. Instead of a

coffee table

, look for a chest that can serve as extra storage. Finally, always look for adjustable shelves. You will find that you can fit more into your

storage units

if you can minimize any wasted space.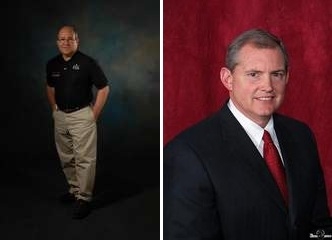 Tom Kile & Darrell Nipp
3440 Bell, Suite 100