Protect Yourself from Slamming
"Slamming" is the term used to describe the practice of switching a customer's telephone service, local or long-distance, without permission. It has become increasingly common, and often a customer doesn't know it has happened until the phone bill arrives. This is an illegal practice and you do have rights to protect yourself.

Many instances of slamming occur during a telemarketing call. To protect yourself, make sure that if you are not interested in switching services, you explicitly let the caller know that you are not interested in their services. Many unscrupulous companies will take an "I don't know" as an acceptance.

Remember, never sign anything without reading it first. If you receive a letter or notice saying that it is verifying that you have switched services, notify them immediately that you are not verifying the switch.

Check your phone bill carefully each month, and notify your local phone company if you see any strange charges or unfamiliar names on your bill. If you feel you have been slammed, let your local phone company know you want your former service provider reconnected, and that any "change charges" should be taken off of your bill. You are not required to pay any extra charges imposed by the slamming company. If any of your complaints are not resolved, you can file a complaint with the FCC (1-888-225-5322 or www.fcc.gov).

You can also protect yourself by asking that your local phone company make a note on your account that all changes must be authorized by you directly first. If you are shopping around for other phone service, ask to see all offers in writing first, and be sure you know what you are agreeing to.

To check which service provider you currently have on your phone, call toll-free 1-700-555-4141 for long distance and 1-your area code-700-4141 for local service. You will hear a recording that states the name of the company providing your service.

Visit my site soon for more updated information!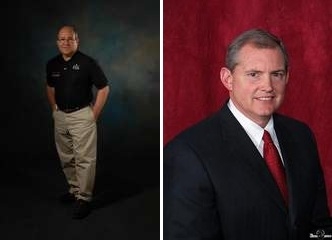 Tom Kile & Darrell Nipp
3440 Bell, Suite 100