Keeping Safe and Sound
October is National Crime Prevention Month. Safety begins with you. Here are some simple steps you can take to guard against crime.

Deploy All Safety Devices
Use the deadbolts and all other locks on doors and windows whenever you're home. Lock all doors and windows before leaving, even for just a short time. Repair any defective locks on doors or windows immediately.

Answering the Door
Before opening your door, use the peephole to identify persons who knock. Only open your door to service personnel if you are expecting them and always ask for identification. If you have any questions about the person or his or her purpose, call the police.

Keep Window Treatments Closed
To prevent intruders from viewing your home's contents, close curtains, blinds and window shades at night or whenever you leave.

Watch Your Keys
Keep keys in your possession at all times. Don't place them under mats, over doors or in other "hiding" places near your home. When leaving your auto for washing, servicing or with parking attendants, remove the key to your home.

Stay Alert
If you return to your residence, even after just a brief absence, and you think it has been illegally entered, do not enter. Call the police and report anything or anyone you feel is suspicious.

Visit my site soon for more updated information!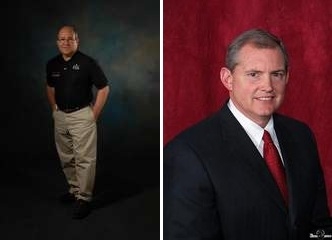 Tom Kile & Darrell Nipp
3440 Bell, Suite 100