7 Tips for Keeping Your Resolutions
Virtually everyone has made a New Year's resolution--and then quickly broken it. While your intentions may be good, reality makes it hard to keep those promises. This year, use these seven tips to help you achieve your goals.

1. Be realistic.
Don't make too many resolutions or make your goals unattainable. It might be better to just have one resolution that is within reach. For example, if you want to pay off your debt in the new year, you might resolve to eat out one less time per week and put the difference towards your debt. Saying you want to eliminate a large debt amount in a month or two might not be attainable.

2. Plan ahead.
Spend some time ahead of New Year's Day thinking about your goals. With some forethought, you can come up with a good plan. Include in your planning a way to make yourself accountable and think about how you are going to get support.

3. Get a buddy.
Keeping your resolution a secret is a sure-fire way to slip up. Tell a friend or family member what you are hoping to accomplish. Even better, find someone who has the same goal as you. For example, if you are trying to lose weight, it is more productive to have someone who will exercise with you on a regular basis. This accountability can be the extra motivation you need to succeed.

4. Give yourself a reward.
Set some goalposts that you can reach along your resolution journey. Once you've accomplished a smaller goal, give yourself a reward. That doesn't mean that you should get an ice cream sundae once you've lost your first five pounds. Instead, get a new outfit or see a movie.

5. Keep track of your progress.
A journal or chart can be a good way to watch your progress. Even something as simple as a notation on a calendar each day can be a good motivator. If you are trying to pay off debt, keep track of the amount as it goes down. A person trying to quit smoking can count the days on a calendar.

6. Hang in there.
Behavioral scientists say that it takes about 21 days to form a new habit. It can take up to six months for it to become a part of your personality and feel second-nature. Give yourself some time to get used to your new way of thinking.

7. Don't be too hard on yourself.
If you do fumble and slip on occasion, you can still continue with your resolution. One reason many people give up is that they have slipped up. They then feel there is no use in continuing to tackle that goal. Instead, take each day one at a time. If you do have a lapse, simply restart your resolution again. You don't have to give up completely or wait until next year.

Visit my site soon for more updated information!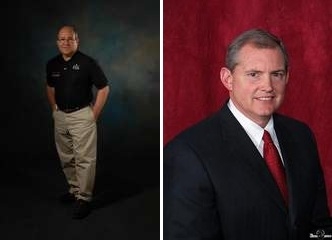 Tom Kile & Darrell Nipp
3440 Bell, Suite 100