Sorting Through The Stuff
If you have been charged with sorting through a loved one's belongings, whether due to a death or to downsize, it can be challenging to know what to keep and what to toss. It is helpful to know how to determine an item's value so you don't spend all your valuable time going back and forth over each and every item. You can also avoid overzealously tossing things that do have great monetary or sentimental value.

One of the biggest mistakes that people make is not taking enough time to do the job right. If you are under the pressure of time, you may not make the right decisions on what is trash and what is treasure. You can pay estate professionals to help you with the work if you don't have the time to invest yourself. But you still have to do some of the work in determining the value of the items in the household.

In addition to monetary value, things can have collector value, decorative value or sentimental value. Items with sentimental value should be the easiest to spot. But, don't fall into the trap of wanting to keep everything just because it has been in the family for a while. Make sure that each piece truly has some meaning to the recipient.

If you think an item is valuable to collectors, do some research on eBay or collectors.org. Just because something is marked "collector's edition" doesn't mean it truly is of value to collectors. Items in good condition or in full sets have more value. Jewelry can have value either from the piece itself or from the intrinsic value of the metal. If you are in doubt, consider getting an independent appraisal of the pieces. Antiques should also be evaluated by an appraiser if you are unsure of the value.

Household items usually have limited value. If something is more than 10 years old, has been used very frequently or is in poor shape, it will probably not be worth the effort to sell. These types of items are best donated to get the tax deduction. A yard or estate sale is a great way to move large quantities of household goods in a short period of time. Any remaining goods can be donated. Charities will often pick up your items if you request it.

Finally, take the time while sorting through everything in the home to remember your loved one and what each item meant to him or her. Keeping some sentimental items can help you process the change in your own life as well and can provide a way to keep those happy memories as a part of your everyday life.

Visit my site soon for more updated information!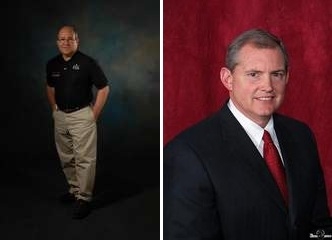 Tom Kile & Darrell Nipp
3440 Bell, Suite 100