Beat That Morning Stress
Your morning can have a big impact on the rest of your day. If you are starting out your day rushed, harried, and stressed, it may be time to reevaluate your daybreak routines. Think about these tips next time you are scrambling to get out the door.

- Figure out what you have to do each morning and allow enough time for it all. You may have to get up a few minutes earlier than you are accustomed to give yourself enough time for everything.

- Breakfast is an important start to your day. Instead of grabbing coffee and a doughnut on the way out, try to get a healthy start to your day. This will give you a good boost to your metabolism.
. Try a bowl of oatmeal, some yogurt, cheese, eggs, or whole wheat toast. Add in some fresh fruit and you'll get the energy you need.

- Another great way to start the day is get in a little bit of exercise. Exercise boosts energy levels and endorphins, leading to a jumpstart of your metabolism. If you can exercise outdoors, you'll also get the benefit of added sunshine. This can increase your vitamin D levels and helps regulate the pineal gland, which controls melatonin levels.

- To make sure you don't forget anything, make a list the night before of tasks you have to complete before walking out the door. Include items you need to take with you and things you will be doing the next day. Knowing what to expect can help you feel less scattered in the morning.

- Children can get in on the act too. They should pick out their clothes the night before. You can also pack lunches and set out the dishes for breakfast. All essentials that need to be taken for the day should be placed by the entry door so nothing is forgotten.

Visit my site soon for more updated information!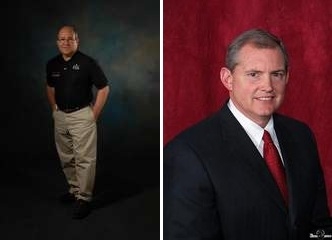 Tom Kile & Darrell Nipp
3440 Bell, Suite 100