Caring for Your Parents
Over 30 million Baby Boomers provide care for one or both of their aging parents, and it is estimated that over seven million of them are providing care long distance. The costs of this type of care can often exceed $5,000 per month, not including lost wages when a caregiver leaves the workforce to provide this care.

Because these costs can add up, even for short-term care after an illness or injury, it makes sense to do some planning. Taking the time to set up a plan and discussing it with your elderly parent can not only save you money, but can reduce the stress each person will feel.

The best thing to do is to simply start a conversation. Explore the plans and thoughts your parent has on the issues of aging, disability, and care. Come up with a plan that respects both parties. You may need to consult an attorney to draw up any appropriate legal documents. This is also a good time to talk about medical decisions.

Explore some of the resources in the community as well. This is especially helpful if you don't live close by your parents. Find out about senior centers, transportation services, and in-home help. There are also programs that provide meals and respite care. If you do live in another city, plan on taking some time at your next visit to identify some community resources for your parents.

Finally, look into ways to save money on care. There are discounts given by some states for some disability devices, including phones. You can also find programs that help with home improvements or accessibility modifications.

Visit my site soon for more updated information!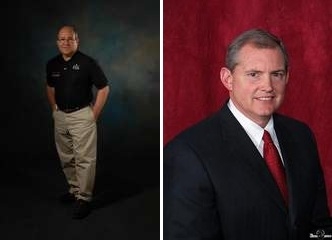 Tom Kile & Darrell Nipp
3440 Bell, Suite 100