Saving Money on Your Car Insurance
Everyone knows that shopping around for the best rate is a great way to save on your car insurance premiums. There are some other ways to lower your car insurance bill too. Check out these tips to save as much as you can.

Maximize your discounts.
Take a moment to call your insurer and ask for any new discounts for which you may qualify. These can include discounts for buying your homeowners and car insurance from the same company, for making electronic payments, or even for going paperless with your bills. If you have a teenage driver on your policy, ask about a good student discount. You can also qualify for a discount if you have a child over 100 miles away at college.

Save if you drive less.
Ask your insurer for a low mileage discount if you drive your vehicle less than average. Insurers set certain mileage thresholds for annual usage. If you drive under that threshold, you can qualify for this discount.

Pull your credit report first.
Mistakes in your credit report can equal higher premiums. Many auto insurance companies routinely look at credit reports, as drivers with high credit scores tend to file fewer insurance claims. You can improve your credit score by correcting any mistakes you find. It is best to do this a few months before you begin shopping around for car insurance.

Drive the right car.
Before buying a new car, check to see how much it costs to insure it. A smaller car usually means lower premiums, and some cars are more likely to be stolen than other models. If you are torn between two types of vehicles, and can't decide, you may find that the difference in insurance costs can help you make up your mind. Be sure to ask for an estimate from your insurance agent before you finalize your purchase.

Visit my site soon for more updated information!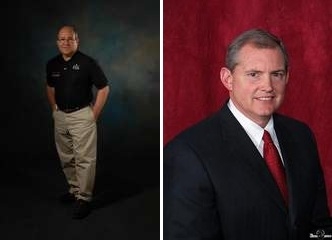 Tom Kile & Darrell Nipp
3440 Bell, Suite 100