Help With Osteoarthritis
Osteoarthritis is a condition caused by the breakdown and eventual loss of cartilage in the joints. It is often a result of the natural aging process. There is no known cure for this joint disorder, but there are ways to ease the associated pain and stiffness. While medication is often prescribed to treat this condition, there are also lifestyle changes that can help.

Excess weight is the biggest risk factor for developing osteoarthritis, as this puts undue stress on your joints. Being overweight also wears down the cartilage in these areas of the body. You can reduce your risk of developing osteoarthritis by up to 50% simply by keeping your weight within a normal range. If you are overweight, even losing just five pounds can have a positive effect on your joints, especially your knees. This weight loss can help protect your joints and decrease your pain.

Exercise is another good approach to reducing the pain from osteoarthritis. Some sufferers of this disorder believe that increased physical activity can cause more discomfort, but the opposite is true. Inactivity causes more stiffness in your joints, while increased activity helps to reduce inflammation. Exercise also strengthens the muscles connected to your joints. Best choices for exercise are low-impact activities, such as swimming, cycling, or rowing. Before starting any new exercise routine, you should consult with your doctor.

Finally, there has been recent research into the effectiveness of certain supplements. These include glucosamine and chondroitin, ginger, hyaluronic acid, collagen, and vitamins C and D. Some research has shown that the use of these supplements can contribute to decreased pain and increased mobility in some people with arthritis. More research is needed to prove the safety and effectiveness of these supplements, so it is best to consult with your health care provider to find the right supplements for you.

Visit my site soon for more updated information!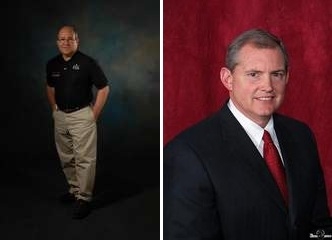 Tom Kile & Darrell Nipp
3440 Bell, Suite 100