Disaster Preparedness for Seniors

Being prepared in the event of a disaster is important for everyone. Seniors may need to take some extra precautions to ensure that they are safe and ready. Review these guidelines now to ensure that you are ready in the event of an emergency.

- Realize that you may be on your own for a period of time. Don't count on getting the assistance of others, as least not right away.

- Go over what resources you use on a daily basis. Come up with alternatives if you are unable to access them.

- Keep an emergency kit available. This should include water, food, a battery-powered radio, extra batteries, flashlight, first aid kit, dust mask, can opener, and a cell phone.

- Keep a good supply of prescription medication. Don't let your supplies get too low before refilling them. If you wear glasses, place an extra pair in your emergency kit. Keep extra batteries for hearing aids as well.

- If you have a pet, keep extra supplies for him as well. This includes a supply of food and extra water.

- Consider switching to electronic payments of federal benefits. This is helpful in the event that mail is delayed or suspended for a considerable amount of time. If you have the funds directly deposited to your bank account, you will still be able to access them even if you can't get mail.

- Keep a list of phone numbers of local emergency services and your family and friends. Place a copy of this list in your emergency kit.

Visit my site soon for more updated information!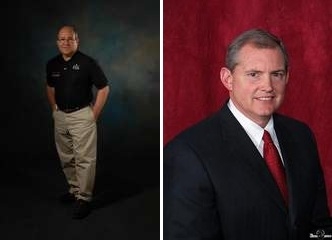 Tom Kile & Darrell Nipp
3440 Bell, Suite 100