Tips for Traveling With Your Grandchildren

Traveling with your grandchildren can be an adventure that is both exciting and challenging. Meeting the needs of young children and yourself may seem to be at odds, but it can be done. The key is in good planning. These tips will help make it a wonderful experience for everyone.

1. Make your travel plans together. Kids love to be involved and you will get a good sense of what they like to do. It will also help manage everyone's expectations from the beginning.

2. Ask about any health, activity or diet restrictions for your grandchildren. You will need to combine these with your own restrictions when planning where to stay and eat during your travels.

3. Bring a list of emergency contacts and obtain written permission to make medical decisions in the event their parents cannot be contacted.

4. Plan for the inevitable delays. Have some activities to do when you are waiting at the airport or in the hotel.

5. Take advantage of discounts, both for seniors and kids. This will help keep costs down, allowing you to do more.

6. Leave room for spontaneity. You may find that you run across an attraction or event that you were not aware of. Plan on doing what feels fun for you and the children.

7. Also leave some room for downtime. Don't try to pack too much into each day. If you or the children are tired and cranky, it will be less fun for everyone.

8. Take lots of photos to share your memories when you get home. Children will remember the trip for the rest of their lives if you talk about your trip with family and friends when you get back. Make a scrapbook together to continue the fun of the trip long after you get back.

Visit my site soon for more updated information!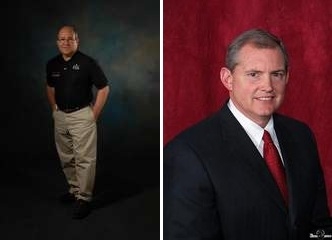 Tom Kile & Darrell Nipp
3440 Bell, Suite 100