Securing Your Home for Your Pets
Home security is not just for your family. Your pets are also in need of protection in the event of an emergency or break-in. Help make your home safer and more secure for your pets with these tips.

Lock up
One of the simplest things you can do to secure your home for your pets is to lock your doors and windows. You should do this not only when you leave, but also when you are at home. This will help prevent break-ins and can prevent your pet from being accidentally let outside. Choose reliable dead-bolt door locks and sturdy window locks.

Watch your garage
Get in the habit of keeping your garage door closed at all times. This helps prevent unauthorized access to your garage and home. If your pet has access to your garage, this will also help keep him from being let out.

Turn on the lights and noise
A home that looks occupied is less likely to be targeted by criminals. Leave some lights on when you leave. You can also turn on a radio or television to provide some noise. Your pet may even like to watch the television while you are gone, which can prevent boredom.

Consider monitoring your home
Security monitoring companies can provide security systems that will call for help in the event of a break-in. Responders will often overlook pets that might be hiding or injured. Let the monitoring company know that you have pets so they can inform the police and fire personnel that respond to a call. You can also request monitored smoke detectors. This is an early detection system that could save your pet's life.

Don't leave your key under the mat
Burglars routinely look under mats, flower pots and on window ledges for spare keys. Don't leave an extra key in these locations. Get creative and place your spare key in a more hidden location away from the front door.

Visit my site soon for more updated information!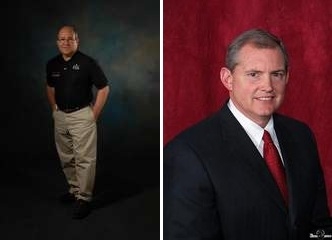 Tom Kile & Darrell Nipp
3440 Bell, Suite 100