Making Your New Pet Feel Right at Home
Getting a new dog or cat is exciting for the whole family. A calm and happy homecoming is best for your family and for your new pet. Your pet will need your help to become acclimated to his new surrounding and to receive the care he needs during the transition period. These tips can help make it a special time for you and your newest family member.

Get Ready
Learn ahead of time what your new dog or cat will need. Have the proper food, bowls, brushes, a collar, and nail clippers. If a new dog is moving in with you, you will need a leash and a bed. A cat will need a litter box and litter.

Prepare the Kids
If you have small children, spend some time before your new pet comes home teaching them how to handle your new animal. Explain to them that your new dog or cat has feelings and needs to be treated gently and with love. They also should know that if your new pet needs time alone, it is best to give him some space and time to adjust to his new surroundings.

Get Some Toys
If you don't want your shoes chewed up, it is best to have some chew toys on hand to show your dog what is acceptable right from the beginning. Tuck electrical cords behind furniture and place your plants out of reach. A cat will love to have a scratching post instead of using your couch. If your new puppy is finding it hard to learn what to chew and what not to chew, you can set up a safe zone using a baby gate until he gets the hang of things. If you must leave your new dog alone during the day, consider crate training. This not only limits his capacity to damage your things, but also will give him a quiet place to retreat. Using a crate at night will also provide protection.

Feeding Fun
Newly weaned puppies need to eat three times a day. As your new puppy gets older, you can reduce feedings to twice a day. Once a dog is full grown, you can choose to feed him either once or twice a day. Consult your vet to find out the best feeding schedule for your pet. Both cats and dogs need to be fed food that is suited to their age, lifestyle, and specific needs.

Visit my site soon for more updated information!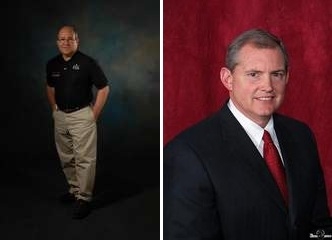 Tom Kile & Darrell Nipp
3440 Bell, Suite 100