Holiday Hazards for Your Pets
To ensure a truly happy holiday season this year, don't forget your furry friends. Each year during the holiday season, thousands of pets become ill or are injured. During the rush of activities and visits from family and friends, keep these tips in mind:

- Remember that human food is not good for pets. Rich gravies and stocks, along with the bones in meat, can be upsetting to your pet's digestive system. Also keep sweets and especially chocolate away from your pet.

- Ornaments should be hung out of your pet's reach. Chewing on glass, tinsel, and electrical cords is very dangerous for your cat or dog.

- You should also keep wrapped gifts away from your pet. Some holiday paper is treated with chemicals that are toxic if swallowed. The ribbons and bows on presents can also present a choking hazard if chewed or swallowed.

- The water in the base of a Christmas tree stand can contain secretions that can cause an upset stomach. Keep the water well covered or consider switching to an artificial tree this year.

Visit my site soon for more updated information!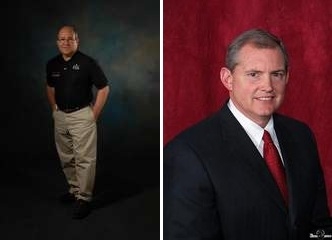 Tom Kile & Darrell Nipp
3440 Bell, Suite 100