Electrifying News
Ways to Save Money on Your Electric Bill
Along with your other holiday bills coming due, you still will receive your regular bills, including utility bills. If the cost of electricity is getting you down, consider these ways to make your next bill smaller.

- Make sure that you set your thermostat to a comfortable level, generally no higher than 70 degrees in the winter. If you don't mind it being even a degree or two cooler, you'll save even more money.

- If there is a dryer in your home, try removing clothes when they are still slightly damp and hanging them to dry. Not only will you save money, but your clothing will last longer.

- Avoid taking long, hot showers and take care to not let hot water run when shaving or washing dishes.

- Vacuum your refrigerator´s motor and coils at least once every three months. If your freezer is somewhat empty, fill empty milk jugs with water and keep them in the freezer. This keeps your freezer from working hard just to cool down the air.

- Use compact fluorescent bulbs in place of incandescent bulbs, and always use the lowest wattage necessary. Remember to turn off lights when you are not using them. Because compact fluorescent bulbs last longer, you'll also save money in the long run in replacement costs.

- Do not use the heated dry setting on your dishwasher. Instead let your dishes air dry.

By taking these simple steps, you can save money on your utility bills next time around. You are also helping to protect the environment by reducing your energy consumption.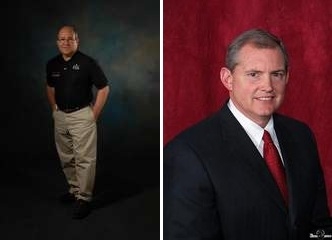 Tom Kile & Darrell Nipp
3440 Bell, Suite 100