Firing Up the Grill
Backyard barbecuing is a familiar American tradition. But before you fire up the grill, you will need a full tank of propane. If you purchased your propane tank more than two years ago, you may find that you have a hard time filling it in most states. New regulations state that propane tanks unequipped with overfill-protection devices (OPDs) cannot be filled by anyone. OPDs are placed on propane tanks to ensure that the tank is not filled to more than 80 percent capacity. The use of this safety device is designed to prevent accidents relating to overfilling a tank.

There are between 40 and 55 million 20-pound propane grill tanks in the United States, so chances are you might have an unequipped tank. In most cases, consumers can tell if a propane tank has an OPD valve by looking at the handle. If the handle is round or star-shaped, your cylinder may be outdated. Cylinders equipped with OPD have a triangular handle. You also will see the letters "OPD" on the valve handle.

What do you do if your tank is unequipped with the new valve? Most propane dealerships will outfit your tank with the valve for around $25. You may also consider purchasing a new tank. In both of these cases, you will still need to pay the cost of filling your tank.

If you are looking for an even simpler solution, you can use a propane cylinder exchange service, such as Blue Rhino or Amerigas. Often located outside of home improvement centers, grocery stores, or convenience stores, these kiosks allow you to bring in your old tank for a new, filled cylinder. All of the tanks available through these services offer the new up-to-date valves. Generally the cost for these tanks is around $20.

Visit my site soon for more updated information!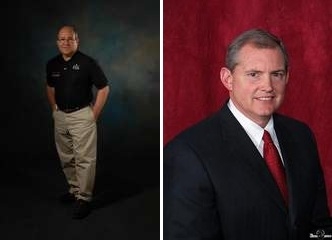 Tom Kile & Darrell Nipp
3440 Bell, Suite 100