Get an Insurance Check-Up
Want to save a little money? Take a hard look at your insurance coverage. Experts recommend getting an insurance checkup once a year. You may find that your situation has changed and you need less, or more, insurance. Laws in your state may have changed or it may be time to get a new insurance company.

To make your insurance checkup easier, gather together the paperwork for all of your insurance coverage, including homeowners or renters insurance, life, auto, and any other type you may carry. This will help you compare costs vs. coverage.

Some important questions to ask:

- Am I eligible to discontinue PMI (private mortgage insurance) on my homeowners policy?

- Have any laws changed in my state requiring more or less coverage?

- Has my employer begun to offer more or less insurance, including disability, life, or supplemental insurance?

- Do I qualify for any additional discounts?

- Can I save money with a higher deductible?

- What is the best deal I can get on this type of coverage?

Once you´ve talked with your current agent and gotten a firm price on the insurance coverage you want, take the time to call around to other companies. You may be surprised at the savings you can find. If you do find a better deal elsewhere, it is easy to switch. Simply start up your coverage at the new company and then send a letter or fax to your original insurance agent stating when you would like your coverage discontinued. If there is remaining time on your policy, you will receive a refund of the amount you´ve already paid.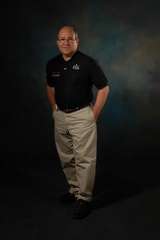 Tom Kile & Darrell Nipp
3440 Bell, Suite 100