Grow a Green Lawn
The average lawn has more than ten times more per acre of chemical pesticides dumped on it than farmers use on their crops. These pesticides can be dangerous to your family and pets when they are tracked into your home. These chemicals also will enter ground water systems and steams, causing problems to the environment.

But there are ways to have a healthy lawn without the use of dangerous chemicals. Here are some tips to help you take a green approach to your lawn.

To help you grow a healthy lawn, treat your grass with some extra care. Ensure your mower is running properly, and sharpen its blades at least once a year. This will allow your mower to cut the blades evenly, reducing stress on your grass. You can also reduce stress on your lawn by cutting your grass when your yard is dry.

Water your grass in the early morning or early evening, instead of during the heat of the day. This allows for a deeper soaking of the ground, which encourages deeper root growth. You should also refrain from watering every day. Watering every day causes the roots to grow shallowly, which can weaken your lawn.

Finally, choose the right lawn for your area. Bermuda grass is suited to warm weather climates, and Kentucky bluegrass thrives in cooler areas like the Northern states. If you are interested in an even more ecologically sound lawn, consider xeriscaping with native, low-water plants.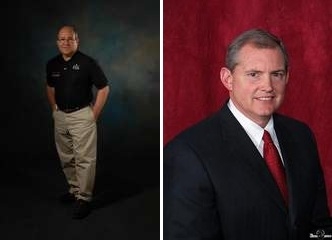 Tom Kile & Darrell Nipp
3440 Bell, Suite 100