Home Safe Home
We all expect to be safe in our homes. But sometimes that is easier said than done. Take these simple precautions to keep yourself and your loved ones safe.

Childproof Your Home
If you have children, you probably already realize the importance of this. Even if you don´t have small children yourself, you should still take some simple steps to make your home safe for any children who may visit you. Use inexpensive outlet covers on all exposed electrical outlets. Keep all medications, cleaning chemicals, and poisonous substances out of the reach of children.

Lock Your Doors & Windows
Although it seems self-evident, always lock your doors and windows when you leave. It can be easy to forget to shut and lock windows and doors, especially during warmer weather. Take this extra step every time you leave. You should also ensure that your outdoor lighting is functional and adequate. If you have darkened areas in the front or back of your home, replace any faulty lighting and upgrade your existing lighting to provide sufficient light for safety.

Check for Hidden Hazards
Do a monthly safety check of your home. Look for electrical cords that are frayed or worn and replace them. Do not allow electrical cords to be placed in areas where they could be tripped over. Make sure any stair railings leading to your home are secure. Use rubber bath mats in your shower or bathtub to prevent falling.

Check Your Smoke Detector
Twice a year, replace the batteries in your smoke and carbon monoxide detectors. A good way to remember this is to change the batteries when Daylight Savings Time begins and ends. If you ever remove the batteries for any reason, remember to replace them as soon as possible. If your detectors are wired to your home´s electrical system instead of using batteries, do a manual check of your detectors several times a year.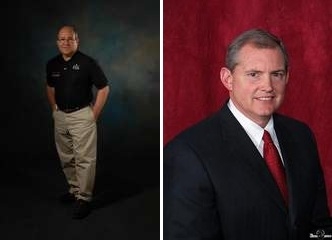 Tom Kile & Darrell Nipp
3440 Bell, Suite 100