How to Deal with Debt Collectors
It happens to lots of people. You get a little behind on some bills and the inevitable calls begin. As consumer debt reaches record highs, debt collection techniques have become more aggressive. If you find yourself on the receiving end of a debt collection call, remember that you do have rights to protect you from harassment. Third-party collection agencies must practice under the rules of the Fair Debt Collection Practices Act (FDCPA). These rules, which apply to personal, family, and household debts, are enforced to protect you and to set limits on the collection agency to prohibit harassment and misrepresentation. These rules include the following:

- Calls from collectors cannot be made before 8:00 a.m. or after 9:00 p.m.

- Collectors are not permitted to use obscene or threatening language. They also may not use threats of violence or harm.

- Collectors may not make any false statements, including misrepresenting themselves as attorneys or government representatives, falsely accusing you of a crime, threatening you with arrest, or misrepresenting the amount of the debt.

- Collectors may not threaten you with seizure of your property or wages or legal actions such as a lawsuit, unless such action is legally permitted and they actually intend to do so.

- They may not call you at your place of employment if you inform them that your employer does not approve of these types of calls.

- Collectors may only contact other people about your debt in order to find out where you live, what your phone number is, and where you work. They may not reveal that you owe money, and they cannot contact those people more than once.

- A collection agency must provide you with written notice of the amount you owe, whom you owe, and what action to take if you feel the information is incorrect. This written notice must be provided within five days of the initial contact.

- If you dispute the debt in writing, the collection agency cannot contact you within 30 days of sending their written notice. They are required to provide proof of their claim and cannot contact you again until that has been completed.

What do you do if you are dealing with an unscrupulous debt collector? You can file a complaint with your state Attorney General's office and the Federal Trade Commission (ftc.gov or 1-877-FTC-HELP). You also have the right to sue a collector in state or federal court within one year from the date of the violation. You could be awarded money for damages suffered, plus up to $1,000, along with court costs and attorney's fees.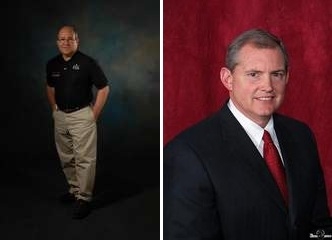 Tom Kile & Darrell Nipp
3440 Bell, Suite 100