The Hunt is On - Job Hunting
In an economy where many people are looking for a job, your strategy in this hunt can make all the difference. It is helpful to first of all know what you are looking for. Whether this is your first job, or just another step in your career, it is beneficial to take the time to really analyze what your goals and expectations are.

More than 85 percent of job vacancies are not advertised in places like newspapers, employment agencies, or search firms. In fact, only about 7 percent of all professional, managerial and executive job openings are ever listed with an agency. To get the best exposure, let everyone you know that you are job searching. Have a business card and resume handy in case you run across an opportunity. You also will benefit from having a support group to encourage you and offer assistance.

Take time to properly prepare your resume and your job interviewing techniques. Get help from consultants and experts if you need it. Job interviews should be approached with good preparation and a good attitude. If you expect to get a job right away, you will probably be disappointed.

During your job search, you will need to devote a lot of time to preparing and looking for a job. It can be hard work! In fact, you should expect to spend several hours every day on your hunt. During this time, it is crucial to stay organized and to keep accurate records. You will need them to follow up on leads.

Also during this time, consider taking on part-time employment or doing volunteer work in your field. You may make contacts this way that will allow you to land a full time position more quickly.

Visit my site soon for more updated information!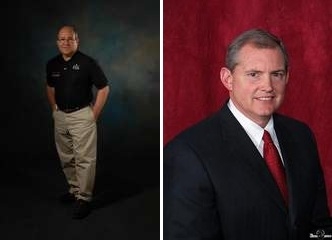 Tom Kile & Darrell Nipp
3440 Bell, Suite 100