Making Your Backyard Water Safe
If you have a pool in your backyard, you know how fun and convenient it can be. But you also need to be diligent in ensuring the safety of your family and guests. Any residential pool should have a gated fence surrounding it that is at least four feet high to prevent children or pets from gaining access to the water. Make sure that your gates are self-closing and self-latching, with the latch out of a child's reach.

You should also have adequate safety gear available, including U.S. Coast Guard-approved life vests. Your life vests should be the appropriate size for all ages. Also keep a first aid kit, a reaching pole, and a ring buoy with an attached nylon line poolside. When outdoors enjoying your pool, take your cordless phone or cell phone with you in case of an emergency. This will also ensure you are able to take incoming calls without having to leave children unattended while you search indoors for your phone.

Finally, always have a person in charge. If you are multi-tasking at a party, cooking at the grill, serving guests, and trying to watch the children at the same time, you may end up with a tragedy. Instead, ask a responsible adult to watch the children, with instructions that if he or she chooses to leave the side of the pool, they are to let you know. If you have a large gathering, consider hiring an American Red Cross-trained lifeguard. You can often find someone who works at a local pool who would be willing to work a party for you on his or her off time.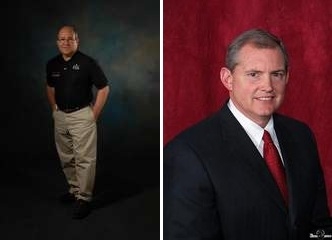 Tom Kile & Darrell Nipp
3440 Bell, Suite 100