Pet Friendly Gardening
As you begin to plan and plant your garden this summer, take a moment to consider your family pet. Even the most harmless looking garden can hide dangers to your pet. Consider your garden from your pet´s point of view and you may be surprised at what you find.

First check for entry points in and out of your garden. Your garden area should be secure enough so that your pet cannot escape. This is especially important for animals that are used to spending most of their time indoors. You also should be aware of preditors that may gain entry into your garden and then pose a threat to your pet. Check for intruders such as foxes, raccoons and snakes. Also check your garden area for bee, wasp, and hornet nests. Even toads can be dangerous, as some secrete poisons that can be very dangerous to a pet´s eyes or mouth.

Take time also to check for debris or dangerous objects hidden in the plantings in your garden. Remove all broken glass, sharp stones, trash bags, and power tools.

Before you place any pesticides on your garden, be sure to check if they are safe for animals. It is sometimes a better idea to use non-chemical approaches to removing pests from your garden. If you must use chemical methods of pest control, be sure to follow the instructions carefully. Herbicides can be dangerous to your pet if ingested. Some of these chemicals can also be absorbed through the skin. All spills should be cleaned up promptly and all garden chemicals should be stored in a safe container out of the reach of your pet.

Visit my site soon for more updated information!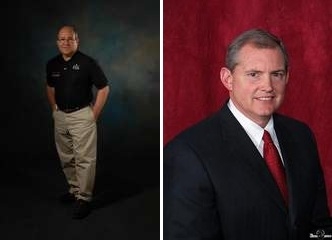 Tom Kile & Darrell Nipp
3440 Bell, Suite 100