Planning to Remodel?
As the weather gets warmer, many people begin to plan new remodeling jobs for their homes. If you have the skills and right equipment, you may decide to do the job yourself. If not, however, you may need the services of a professional contractor and other specialists such as electricians, plumbers, or roofers.

Before you hire someone to help you with your remodeling work, be sure to ask the right questions to ensure you are getting quality work at a fair price. Here are some questions you might want to ask:

How long has the contractor been in business?

Do you need to pay for materials or work up front?

Is the contractor licensed and registered with the state?

Will the contractor hire any subcontractors? If so, are they licensed as well?

Does the contractor carry the appropriate general liability and workers' compensation insurance coverage?

Could you be liable for an injury sustained by a worker on your property?

What does your homeowners' insurance cover regarding work done on your property?

Has the contractor ever had a lawsuit filed against him or her regarding a home improvement job?

How often does the contractor communicate with the homeowner during a remodeling job?

How can the contractor make the remodeling process less stressful for you, your family, and any pets in the home?

Can you get references from previous customers?

Does the contractor guarantee the work?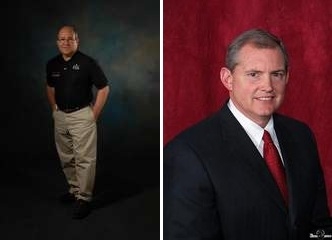 Tom Kile & Darrell Nipp
3440 Bell, Suite 100