Spring into Spring Cleaning
It´s that time of year. As the air gets warmer and the sun shines more each day, it is the perfect time to tackle all those chores you´ve been putting off. These chores don´t have to become overwhelming. Just keep these tips in mind.

First Things First
Don´t try to clean a cluttered room. Spend time putting things away first so you don´t waste time cleaning around obstacles. You´ll be happier with a less cluttered room as well. And remember to vacuum before dusting, so you don´t kick up dust onto your freshly cleaned furniture.

Have the Right Tools
Any chore is easier with the right equipment. Have on hand a broom, dust pan, mop, vacuum, cleaning rags, scrub brush, bucket, sponges, step ladder, and paper towels. When gathering your cleaning products, remember to use heavy-duty types. Look for products that are multi-use to cut down on the number of bottles you have to carry through your home.

Clean Safely
Never use a cleaning product without first reading the label. Make sure you properly ventilate your cleaning area. And always keep cleaning solutions out of the reach of children.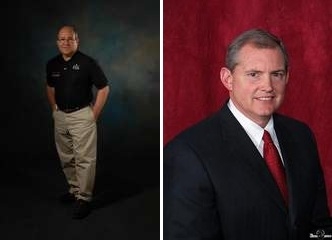 Tom Kile & Darrell Nipp
3440 Bell, Suite 100