Life Insurance After Retirement
The need for life insurance seems obvious when you are in your working years and have dependents to support. But once you retire, you should be able to get rid of your life insurance, right? Well, it is not that simple. Although you may have no income to replace and no children at home, there are some good reasons to continue your life insurance coverage. These include:

- Funeral costs
- Mortgage payments
- Debt payments
- Charitable gifts
- Estate taxes

Life insurance proceeds generally pass tax free to the beneficiary at the time of your death. However, if your assets are large enough, there may be additional estate taxes. Talk to your tax and legal advisors about establishing an irrevocable life insurance trust to handle this situation.

If your spouse will be in need of financial assistance, you should consider continuing your life insurance coverage. You may find that you can reduce the amount of your policy once you hit retirement age. If you have a life insurance plan through your employer, you should check to see if you are eligible to continue that coverage after you retire or whether you need to purchase your own policy.

Life insurance offers peace of mind for you and your family. By understanding your insurance needs both before and after retirement, you can ensure that your family is well protected.

Thanks for visiting! Come again!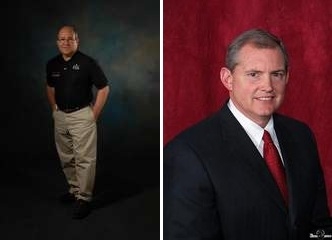 Tom Kile & Darrell Nipp
3440 Bell, Suite 100