How to Dispose of Your Hazardous Waste
There are some household waste products that should never be tossed into the trash. In fact, in most of the country it is illegal to place hazardous items in your regular garbage collection. Among the items that are considered hazardous are used motor oil, automobile coolant, paint, gasoline, brake fluid, car batteries, tires, pesticides, pool chemicals, and unwanted or expired prescription medication. These materials can contaminate groundwater supplies, even in small quantities.

You can get a list of prohibited materials from your local or county department of public works. Most counties have a hazardous waste disposal facility, at which you can dispose of these types of items.

To safely transport these substances to a disposal facility, you should place them in a sturdy box in their original containers if possible. Tightly seal all lids and caps, and wrap all breakable containers in newspaper. Never mix products together, as this could result in dangerous chemical reactions and fumes. You should also be prepared to leave your containers at the facility.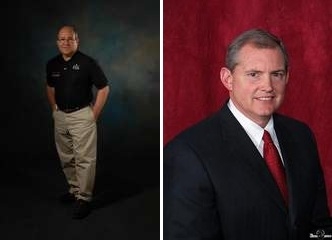 Tom Kile & Darrell Nipp
3440 Bell, Suite 100