Keeping Toasty and Safe
If you are fortunate enough to have a fireplace, you are probably looking forward to your cozy refuge during those long winter evenings. However, before you toss in a few logs for the first time this winter, consider these fireplace safety tips:

- Have your fireplace inspected and cleaned annually. A dirty fireplace can cause chimney fires or block the proper venting of smoke up the flue. Hire a chimney sweep, preferably one certified by the Chimney Safety Institute of America, to clean out your chimney once a year.

- Clean out the areas around the fireplace and chimney. Remove all debris from the space just outside your fireplace, as papers and other materials can easily catch fire. Also, check your flue for obstructions, such as birds' nests and trim any branches that may be hanging near your chimney.

- Always use a fireplace screen. This will prevent flames and heat from leaving the fireplace area and possibly causing a fire in your home.

- Don't overload your fireplace. Avoid putting too many logs in your fireplace. If you build fires that are too large or too hot, you risk cracking the chimney.

- Always watch your fire. Even if you think your fire has died down, don't leave it unattended for long periods of time. And never go to bed until you're sure the fire is extinguished.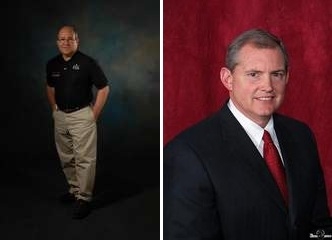 Tom Kile & Darrell Nipp
3440 Bell, Suite 100