Stay on Top of Bank Fees
Although bank fees may seem small and insignificant to your budget, before you know it, they can add up to big bucks. There are some good ways to keep these fees at bay, so you don't end up having to pay so much just to use your own money.

- Take a look at your statement. While banks are required to disclose which fees they can charge, it can be hard to keep up with them. If your bank has merged recently, you may be paying fees for services that were free before. Banks are also required to notify you of fees that change or are added, but it can be easy to miss the inserts in your statements. Read all paperwork sent to you by your bank and review your statement each month.

- One easy fee to tackle is a minimum balance fee. If you are paying this every month, make an effort over a month or two to build up enough money in your account to avoid this fee. Even better, start shopping around for a bank that offers free checking with no minimum balance required.

- ATM fees are the easiest to miss. You shouldn't have to pay a fee to use your own bank's ATMs. Instead of using another bank's ATM, use your debit card to make purchases and choose the "get cash back" option.

- Hidden fees can add up as well. Some banks charge for bill paying services, for online statements, or to access your account online. Fees for returned checks have also jumped in the past several years. If you find that you are paying significant fees every month, it may be time to find a new bank. Many banks offer free checking and savings, especially to new customers. It may seem daunting to change banks, but the process is relatively easy.

- Finally, buying checks through your bank can be pricey. Fortunately, there are several discount check printing companies that are easily found online. You shouldn't pay more than around $10 for 200 plain checks.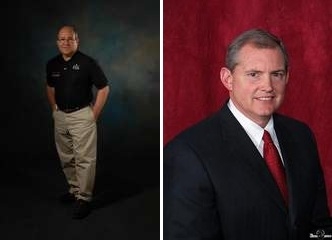 Tom Kile & Darrell Nipp
3440 Bell, Suite 100