| | |
| --- | --- |
| | Tom Kile is your sound choice for Amarillo Real Estate |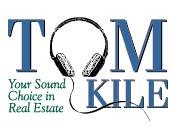 Tom Kile has been helping families throughout Amarillo make sound decisions for their futures for over 33 years. He knows that sound decisions come when he listens to his clients needs and really hears what their goals are. That way, Tom can set out to help them achieve their dreams. The thanks and praises he receives from clients and friends for his diligent help and careful guidance, well, that's simply music to his ears. If you ask local businessman Tom Kile where he believes his success comes from, you might be surprised that he'll point to his ear. "Listening makes all the difference," he says. And if you ask Tom's clients what they think about that, they'll agree it makes all the difference in the world.

Sound Working Environment
Tom draws a lot of parallels from his hobby as a sound technician to his role as one of Amarillos leading real estate professionals. To most, the two endeavors may seem worlds apart, but Tom will be the first to admit they really go hand in hand. "Both require intent listening to ensure everything goes as planned," he explains. Behind the scenes, Tom is intent on getting results. Personally and professionally, he realizes it's his ability to listen and focus that has given those he works with success.

Tom started volunteering as a sound technician for his church, running audio and technical operations for small church performances. But like just about everything he delves into, Tom was quick to perfect his "hobby" and even began working sound for major performances and events throughout the Amarillo area. From a Garth Brooks appearance to the annual church Christmas pageant at the Civic Center, Tom's passion affords him a unique, behind-the-scenes perspective he wouldn't trade for the world.

Sound Values
A true family man, listening has always been an integral part of Tom's life. His four children now grown, he enjoys every opportunity to spend time with his wife and best friend, Sue, and their 10 grandchildren. "Growing up here myself," he says, "I'm proud that some of my grandchildren will have the same opportunities I did growing up in this community." For Tom, there's no place he would rather call home.

Sound Futures
Tom's ability to listen closely and his results-oriented approach are skills that are helpful in every aspect of his life: as an involved member of the community, as a dedicated family man and especially as one of Amarillo's leading real estate professionals. In fact, it's Tom's focus on results which enables his clients to make sound decisions for their futures.

Sound Choices
From beginning to end, Tom strives to understand your specific needs and address your every concern - sometimes before you even know they exist. It's his uncanny ability to read between the lines and anticipate direction that make him the sound choice when you're on the move. Tom's first priority is to make sure your transition is as hassle free as possible. Whether you're buying your first home or selling your family's longtime residence, trust the Realtor who listens to your needs to help you reach your goals with ease.
Call or email Tom today, "Your Sound Choice in Real Estate." You'll be glad you did.
Direct: (806) 678-1031
Email: [email protected]