About Keller Williams Realty
We judge people by the company they keep!


Keller Williams was founded in 1983, when most real estate companies were going out of business. Today, there are 400+ offices in the United States and Canada and we´re still growing!

At Keller Williams, our culture is important. Our core beliefs are based upon WI4C2T.
| | | |
| --- | --- | --- |
| | Our Belief | Your Benefit |
| W | Win-win; or no deal. | You will get the best possible price in the shortest possible amount of time. |
| I | Integrity; do the right thing. | You are represented by an agent who is ethical at all times. |
| C | Commitment; in all things. | You have an agent who keeps all promises to give you a 10+ experience in selling your home. |
| C | Communication; seek first to understand. | Before we implement any marketing strategies or enter into any agreements, your wants and needs will be thoroughly analyzed. |
| C | Creativity; ideas before results. | Your house will be marketed using a creative 10 Point Marketing Plan. |
| C | Customers; always come first. | You are pledged a 10+ Customer Service Commitment that promises an exceptional experience. |
| T | Teamwork; together everyone achieves more. | We will work together to decide the best strategies for selling your home for the best possible price, in the shortest amount of time. |
| T | Trust; starts with honesty. | You are represented by an agent who is honest with you at all times. |
| S | Success; results through people. | At Keller Williams, our offices support each other. For you, this ensures a smooth transaction. |
We are led by these visionaries:


Mark Willis
President

"When you help others succeed, you succeed. It´s all about creating a win-win for your clients and team."


Gary Keller
Co-Founder

"We believe we have found the essential formula for success in the real estate industry."

Mo Anderson
Chief Executive Officer
"At the center of all our platforms is one thing - the consumer."

Dave Jenks
Keller Williams University Dean
"It´s Truth, it´s doing the right thing, it´s impacting other people´s lives."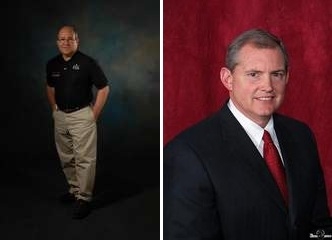 Tom Kile & Darrell Nipp
3440 Bell, Suite 100