Our 10+ Customer Service Commitment


As the REALTORs® you have chosen to exclusively represent you in the marketing of
your home, we promise that we will:
1. Provide you with 10+ Customer Service during the entire selling process including, taking the time to understand your wants, needs and expectations, returning your calls and emails the same day and being honest with you at all times.
2. Help you obtain the highest possible price for your house in the shortest amount of time.
3. Advise you on pricing and assist you with staging your home.
4. Implement the 10 Point Marketing Plan to market your house through as many channels as possible.
5. Coordinate the home showing process.
6. Present all offers in person and advise you on the terms and contingencies.
7. Negotiate offers on your behalf.
8. Schedule and coordinate completion of contingencies and inspections.
9. Monitor the buyer´s loan process.
10. Coordinate and supervise the preparation of all closing documents and guide you through the closing process.
We look forward to selling your property!
Tom Kile & Darrell Nipp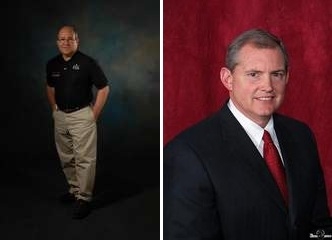 Tom Kile & Darrell Nipp
3440 Bell, Suite 100