So Many Decisions


There is so much to think about when selling your home:

o Is it a buyers´ market or a sellers´ market?
o How can I price my home so that it sells quickly?
o What marketing strategies are effective and will sell my home quickly?
o What´s this thing called "curb appeal"?
o What should I do to have my home in top-selling condition?
o How much should I fix? How much should I leave as-is? Always keep in mind...you can do the repairs yourself, hire someone to do them for you or you can pay the buyer substantially more to do those repairs.
o How much of a hassle is involved in showing my home?
o Should I try to sell my home all by myself? Or should I use an agent?
o What about all the paperwork and legalities?
o What about my next home? Should I buy or rent?
o And more!

We Can Help!
We are more than happy to answer any of your questions. Please put a check þ next to any of the above that you want to discuss.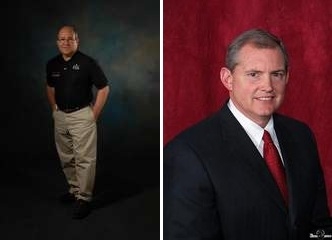 Tom Kile & Darrell Nipp
3440 Bell, Suite 100