Showing Your Home in Its Best Light!
How to Stage Your Home
Staging your home is one of the most important steps in the sale of your home. Since you only get one shot to make a first impression, how you present your property to potential homebuyers is essential in not how quickly your home will sell but also in how much you can sell it for. From the first time a homebuyer steps out of their car, they are sizing up your property and deciding whether or not this is the home for them. Amarillo REALTORs® Tom Kile and Darrell Nipp have put together this simple list of steps to take to show your home in its best light.
Curb Appeal - The Outside of Your Home

1.

Walk the exterior of property: Take a pen and paper with you. Identify every item that needs repair, no matter how large or small and irregardless of expense. This list can be reviewed later to see what can and cannot be repaired.

2.

Vehicles: If there are too many cars parked in your driveway, along your front curb or in the back of your home, this can bring the look of the property down, especially if they don't work. Move any non-essential vehicles off the property completely.

3.

Check out the lawn: Check for patchy areas of dead grass. Reseed, if necessary. Keep bushes, flowers and lawn neat and trimmed. Clear away weeds.

4.

Trash: Get rid of any stray leaves, trash or other clutter from the yard, porch, sidewalk or deck.

5.

Fence: Make sure it is straight. Repaint or restain where necessary. Fix any broken areas. Make sure any gate on the fence is hung straight and the lock works.

6.

Windows: These should be sparkling clean. Make sure the shutters and screens get a good scrubbing as well. Replace any ripped screens. Fix any broken shutters and repaint if necessary.

7.

Front porch: Get rid of dead plants. Make sure any furniture is clean and fresh looking. Great things to purchase for sprucing up the front porch are new cushions for furniture, large potted plants and a brand new Welcome mat. Make sure doorbell works. Clean up or replace mailbox.

8.

Back patio: Fresh cushions and paint bring a nice pick-me-up to tired outdoor furniture. Rusty furniture or that which cannot be fixed should be discarded or stored away. Repair any holes in the decking. Re-stain, if possible.

9.

Garage: This is the right time to finally tackle the garage. Clean up any trash and oil stains/spills. A good rule of thumb for garage clean up is to get rid of anything that has not been used in over a year. Organize stored items. Pack up unnecessary items and store them off-site.
Inside Your Home - The Second First Impression

1.

Walls: Patch up any holes. Repainting is a quick and inexpensive way to freshen and clean up the walls. Paint any dark walls or areas a lighter, neutral color; this includes the basement and any other storage areas that don't get alot of light normally.

2.

Windows: Clean and launder drapes. Getting new curtains in a coordinating color for kitchens, baths and bedrooms help enhance the room's appeal.

3.

Lights: Make sure all light fixtures are clean. There should be lightbulbs in all available light fixtures and they need to be in working order.

4.

Cleaning: Kitchen appliances, counters and grout should be clean. Sink and dishwasher should be clear of any dishes. Clean interior of cabinets, drawers, microwave and refrigerator as well. Bathrooms should sparkle as well, including tub, shower, tile and grout. A dirty bathroom will turn a potential buyer off in an instant. New towels will brighten and freshen up a bathroom as well. You might want to consider a professional cleaning service.

5.

Carpet: Always keep floors vacuumed. Shampoo carpets, when possible. Replace carpet if it cannot be cleaned. A dingy carpet can be a turnoff for potential homebuyers.

6.

Clutter: Go through your closets, basement and garage and get rid of anything that is not essential for day-to-day living. Pack up the extra and either donate to charity or rent a self-storage unit. It may be easier to consider the cost of a storage unit as another one of your moving expenses. Organize shoes and clothes left in closets. Keep toys picked up and put away. Clear off countertops of non-essential items.

7.

Stairs/Halls: Clear the ways. Make sure nothing is on the stairs or in the hallways to impede a person from walking easily. This will also make it a more open and appealing area.

8.

Furniture: Clear out extra furniture and store it either in the basement, garage or a rented storage unit. The more streamlined, the larger a room will appear.

9.

Extra Items: If you want to keep a special chandelier or ornate item, remove it before showing the house. A potential buyer may think this is part of the sale of the home.

10.

Jewlery/Valuables: Keep these in a secure, locked box and out of view of visitors. Don't leave cash out on the dresser, including coins in a jar.
Repairs - There is no Such Thing as a Minor Repair

Always keep in mind...you can do the repairs yourself, hire someone to do them for you or you can pay the buyer substantially more to do those repairs.


1.

Faucets: A dripping faucet tends to make homebuyers think there might be a larger plumbing problem.

2.

Doors/Drawers: Fix any loose knobs or drawers and doors that stick. Buyers like to see things in working order.

3.

Caulking: Fix any loose caulking, especially in the bathroom. Loose caulking may cause concern of possible plumbing problems to potential homebuyers.

4.

In General: If it's broke, fix it. Pay attention to the small things. If you don't bother fixing the small things, buyers assume that there are much larger problems that they can't see right away that may cause problems later.

Visit this Appliance Repair Tips for Home Sellers blog to get 10 easy steps to help you fix up those appliances before you sell your home.
Show Time

1.

Television: Make sure it stays off when the house is being sold. Homebuyers' attention can easily be diverted away from your agent.

2.

Stereo: Soft, low music can make for an appealing atmosphere. Easy listening and soft jazz can be soothing. Make sure the volume stays low so that homebuyers can listen to your agent.

3.

Sunlight: Open the shades, curtains and drapes to let the sunlight in. Natural light tends to make an inviting atmosphere and lighten up the interior of a home.

4.

Temperature: Toasty in the winter, cooler in the summer. An uncomfortable homebuyer will not create a favorable impression.

5.

Fireplace: In colder months, build a fire. In warmer months, keep it clean of any debris or ashes. A nice setting of logs, whether lit or not, is appealing.

6.

Pets: Keep them out of the way, either in a closed room or, preferably, a gate in the back yard.

7.

Lights: All lights should be on, including in the closets. This keeps things bright and cheery and allows homebuyers to see into darker areas clearly.

8.

Vacate Property: Whenever possible, leave the home completely. You should be able to trust your representative enough to show your property in its best light. Homebuyers may be more open and talk freely with your sales associate. They also may be able to see the home as theirs if you are not there.

9.

Other Agents/Brokers: If brokers or agents other than the one you have hired come by to show your home to potential homebuyers, get their business card so that your representative can follow up with them to see how the showing went.

10.

Individual Homebuyers: If an individual comes by to view your property and they are not involved with a broker/agent, refer them to your representative for pre-qualifying and answering any questions they might have. That is what your agent is hired to do.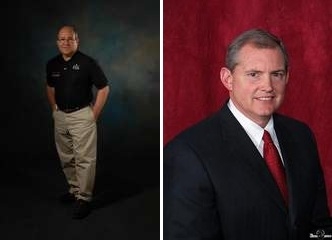 Tom Kile & Darrell Nipp
3440 Bell, Suite 100