The Greenways - Building Amarillo's Premiere
Community, One Family at a Time
Amarillo Real Estate
The Greenways is more than just an exclusive neighborhood with magnificent parkways. Whether raising a family or just someone who appreciates the value of luxury living, The Greenways is the neighborhood for you! Their deed restrictions and architectural review board assure all homeowners that their luxury style of living will be strictly maintained. Homeowners pay an annual Public Improvement District (PID) fee to the City of Amarillo to establish and maintain the parkways and natural open spaces in the community.

The Greenways is serviced by the Canyon Independent School District. Canyon ISD continually receives some of the highest ratings for its students' academic achievements by the Texas Education Agency. However, academics aside, Canyon schools' atheletic departments rank highly in the University Interscholastic Leagues as well.

BUILDERS

Amarillo's Creative Homes, LLC

European Contractors

Old World Construction, LLC

Artisan Contractors, LLC

Fitzner Construction

Paul Lyons Builder

Bedwell Construction & Interiors, LLC

Four R Homes

Rickey Culp Builders

Bill Wolfe Custom Homes

Homes by Cheryl

Sexton Riley Homes, LLC

Blake Austin Homes

Joe Norman & Company

Shawn Riley Homes, LLC

Branson Construction, Inc.

Johnston Homes

Shofar Construction

Cole Stanley Builders, Ltd.

KMC Homes, Inc.

Sinclair Builders

Corner & Fielding Custom Builders, Inc.

LRM Frontier Custom Homes, LLC

Smith-Renteria Builders

Divine Homes

Lasher Homes

Stoneridge Builders

Dominion Homes, Inc.

Larry Hughes Construction

Studio Homes

Ellis Construction, Inc.

Legacy Homes

Tiffany-Ferrin Homes, Inc.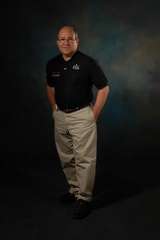 Tom Kile
7304-1 SW 34th