A Free Caulk Finishing Tool That Works!

My favorite caulk-finishing tool isn´t my finger. I didn´t pay for it. And I don't end up with gobs of caulk stuck to rags at the end of a job.
What is it? As shown in the accompanying drawing, I
reworked a spent plastic caulk tube and turned it into a custom-made finishing tool that does the job. Here´s how I did it:
First, I cut the tube in half, split it up the middle and cut slots on both sides so I can interlock the split tube.


Splitting the tube in half allows me to put a crease in the tube, which comes in handy for some caulk profiles.


You can clip the end of the tool to create a flat bevel finish ? or leave it round for a coved finish.
The interlocking flaps allow the tube to be opened for periodic cleaning.
- Vincent C. Pirrone, Sparks, Nev.
Tips & Techniques provided by Fine Homebuilding.
©2005 The Taunton Press
To request a reprint of this feature, e-mail Mary Lou von der Lancken at Fine Homebuilding.
---
BuilderBooks.com Offers More Than 250 Books That Help You Build Your Business
BuilderBooks.com is your source for training and education products for the building industry. The official bookstore for NAHB, BuilderBooks.com offers award-winning publications, software, brochures and more available in both English and Spanish.
To view these publications online, click here, or call 800-223-2665.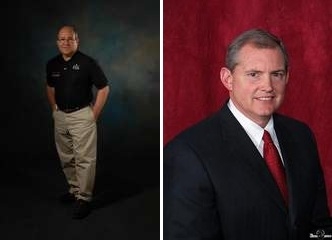 Tom Kile & Darrell Nipp
3440 Bell, Suite 100