A Time Saver for Installing Closet Shelf Cleats

Whenever I´m installing cleats for closet shelves, I cut down the amount of ladder time with the little trick shown in the accompanying illustration.
First, I draw a level line to mark the top of the cleat´s

location.

Then I probe along this line with an 8d finish nail to locate the studs.

Once the studs are found, I drive a pair of nails along the line, one each into adjacent studs.

Next, I push the cleat up from below until it encounters the protruding nails.

Finally, I nail it home, knowing the location of the studs and that the cleat is on the layout line.
- Mark Tiley, Creede, Colo.
Tips & Techniques provided by Fine Homebuilding.
©2005 The Taunton Press
To request a reprint of this feature, e-mail Christina Glennon at Fine Homebuilding.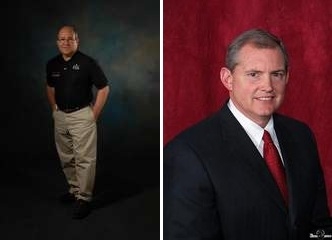 Tom Kile & Darrell Nipp
3440 Bell, Suite 100