Adding "No Rot" Deck Rail Support

If a deck rail spans more than 5 feet or so, I think it´s important to support the bottom rail using something that won´t rot.
I´ve tried various approaches to this problem. The
accompanying drawing illustrates my favorite solution.
Instead of wood, I use short lengths of PVC pipe cut with a chopsaw into little cylinders.
For a 2x bottom rail, I use 1 ¼-inch O. D. (outside diameter) pipe cut into lengths that fit snugly under the rail.
To hold them in place, I run a 7-inch square-drive gutter screw through the bottom rail, through the PVC cylinder, and well into the deck ? burying the screw head. This works particularly well because I use a minimum 3-inch-deep bottom rail.
The PVC cylinders are strong and unobtrusive. They hold paint well. And they won´t deteriorate or wick water into the rail.
- Forrest McCanless, via e-mail
Tips & Techniques provided by Fine Homebuilding.
©2005 The Taunton Press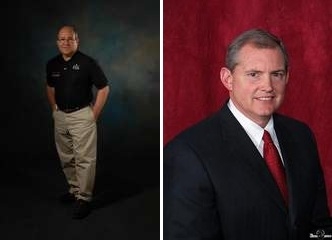 Tom Kile & Darrell Nipp
3440 Bell, Suite 100