< style="text-align: center;">
How to Use an Air Chisel to Trim Wood

I use my pneumatic impact hammer for chipping back stucco and concrete, but I've been reluctant to use it on wood because I lacked a proper cutting tip to control the chiseling.
Then I found a tip called a
muffler-cutting attachment. To use it, I ground the chisel edge on it, as shown in the accompanying drawing.
Chisel Cuts Through Knots Like Cheese
The chisel goes through dry Douglas-fir knots and end grain as if they were cheddar cheese. But because I can go full blast - or just squeeze off one or two strokes - the cutting action is safe and controlled. (Obviously, you should wear your goggles when using this rig.)
The muffler-cutter steel is soft, so it won't cut nails. But it sharpens easily with a file. So, for this type of work, you don't need to worry about microbevels.
Handy to Have Around
One day, our crew's door doctor came upon the ultimate door hassle. The subfloor at the back of a pocket door rose up too much to let the door open completely.
Our solution: We welded up a 3-foot version with an old chisel on one end, a length of 1/2-inch pipe in the middle and an adapter from another cutting tool on the other end.
It took longer to clear away the chips than it did to cut down the floor.
Now, I keep my impact hammer and the chisel attachments around for a variety of jobs - for when the header is an inch too low, when I need to carve a channel for a steel strap or when our plumber remembers the waste and overflow after the tub's already in.
- Gregg Roos, San Francisco
Tips & Techniques provided by Fine Homebuilding.
©2005 The Taunton Press
To request a reprint of this feature, e-mail Christina Glennon at Fine Homebuilding.
---
BuilderBooks.com Offers More Than 250 Books That Help You Build Your Business
BuilderBooks.com is your source for training and education products for the building industry. The official bookstore for NAHB, BuilderBooks.com offers award-winning publications, software, brochures and more available in both English and Spanish.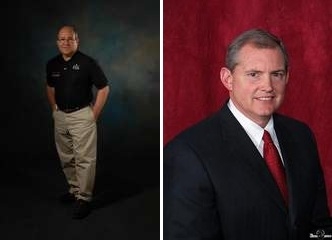 Tom Kile & Darrell Nipp
3440 Bell, Suite 100