Protecting a Hardwood Floor

I had a job finishing trim work in a room that had a brand-new hardwood floor.
My work required a nail gun and a couple of hoses to get the air from the compressor to the area that needed trim. But
when I saw those pipe couplings joining the two hoses in the middle of that beautiful floor, I envisioned a tangle of potential scratches caused by their sliding around as I moved about the room.
To prevent that, I wrapped a short length of foam pipe insulation over the couplings and secured it with a couple of wraps of string (see drawing).
Result: No scratches.
-Tony Ferrito, Elmira, NY
Tips & Techniques provided by Fine Homebuilding.
©2005 The Taunton Press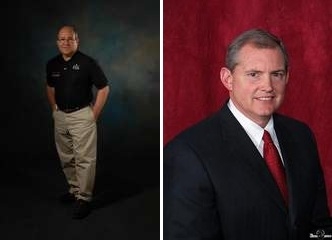 Tom Kile & Darrell Nipp
3440 Bell, Suite 100