Shop Vac Works for Hard-to-Fill Glue Ups

While building a set of stairs recently, I noticed that a crack had developed in the bottom of one of the vertical-grain fir stringers.
Because the stairs were exposed on both sides, I wanted to
glue and screw the crack closed, but I had difficulty filling the crack with glue.
To solve the problem, I used a co-worker's shop vac to help fill the crack with glue. Here's what I did:
As shown in the accompanying drawing, I poured a small puddle of glue over the top of the crack and applied suction from below.

I then put a piece of tape over the end of the crack to prevent air from being drawn from the side of the crack.

Finally, I ran the vacuum until glue began to show across the bottom of the stringer.

It took about 30 seconds to fill the 4-inch crack.
- Gregory Coffin, Loveland, Colo.
Tips & Techniques provided by Fine Homebuilding.
©2005 The Taunton Press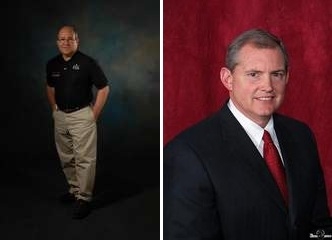 Tom Kile & Darrell Nipp
3440 Bell, Suite 100