Short Point Measurement

Any piece of mitered trim has two points on its end.
The acute angle at the very tip of the work piece is called the long point. The short point is the obtuse angle on the inside edge of the trim piece.
Measuring from the short point is a recurring problem: There is no place to hook your tape.
The next time you need to measure from a short point, try this trick:
As shown in the drawing, use a spring clamp to affix a square to the end of the work piece.
It can be a speed square, a combo square or a tri square ? just make sure to align the blade of the square with the short point.
Now you can hook your tape measure to the square's blade and rest assured that you are measuring from the right point.
- Bruce Guertin, Coventry, R.I.
Tips & Techniques provided by Fine Homebuilding.
©2005 The Taunton Press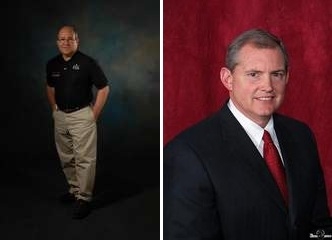 Tom Kile & Darrell Nipp
3440 Bell, Suite 100