Vacuum Dust from Anchor Bolt Retrofits

I frequently drill holes in concrete foundations for seismic anchors, such as all-thread bolts.
The bolts are bonded to the concrete with epoxy, which means the holes that I drill have to be thoroughly cleaned for the epoxy to get a proper grip.
I used to blow the dust out of the holes with compressed air. But that technique makes a mess and could cause damage to my lungs and eyes. So I switched to a better method:
I made a simple nozzle out of copper plumbing fittings for my shop vacuum.

The series of copper reducers steps down to an 8-inch long piece of 1/2-inch copper pipe that is small enough to fit inside the 3/4-inch diameter holes I drill in the concrete.

This vacuum rig does a nice job without the mess or the risk.
And just for the fun of it, the nozzle makes a pretty good sound when played like a horn through the narrow end - if you like trumpets and horns.

- Randi Dickson, Oakland, Calif.

Tips & Techniques provided by Fine Homebuilding.
©2005 The Taunton Press

To request a reprint of this feature, e-mail Christina Glennon at Fine Homebuilding.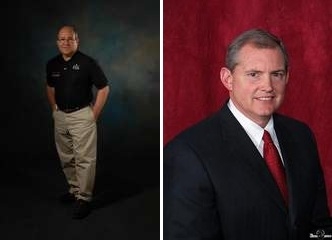 Tom Kile & Darrell Nipp
3440 Bell, Suite 100